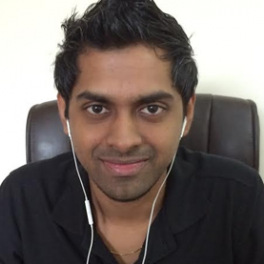 Heshan Wanigasooriya
Heshan is passionate about the Web and is highly proficient as a developer and a writer. His strengths and dexterity allow him to develop applications that are user-friendly and highly secure. Heshan initially started working as a contributor to Drupal by providing enhancements through modules and theme developments.
With over four years of experience in the field, Heshan has handled numerous Drupal development projects. He worked as a developer/consultant on several projects involving in Web development, testing, and documentation. Heshan has contributed Video, VideoJS and number of other modules to the Drupal community.
Proficient in LAMP stack, Drupal, jQuery and many more technologies.
Has been building Drupal sites since 2007.
Lots of expertise in custom Drupal module development
Experience with Pressflow / Varnish caching as well as Memcache and APC.
Grounded in software development life cycle, development and documentation.
Author and leading contributor to the Drupal Media developments.