Our Drupal platform for universities is featured in the latest Linux Journal special edition!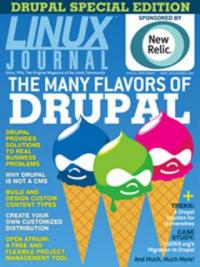 Linux Journal just published a special Drupal edition featuring a great article on Trekk written by our own VP of Engineering, Tim Loudon!
Trekk is our Drupal distribution for Universities. It features content sharing across multiple sites (faculty, courses, news, etc.) and robust migration from legacy HTML. The Linux Journal article leads the reader through the process of migrating content by scraping legacy HTML and sharing it between sites.
Linux Journal is offering this special issue as a free download, so please download it and read it and let us know what you think!