This past year has been a busy one for Drupal Connect- we've hired some amazing new talent, joined the Inc 500 list of fastest growing companies in America, and launched several great projects. It's been wonderful to be a part of a fast-growing company. One of my favorite aspects of working with Drupal Connect is the variety of clients we get to work with. From fashion to medicine, academics to hospitality, and non-profit organizations to manufacturing, each project and industry presents a fun new set of challenges. We'd like to share some of our recent projects with you.
GUESS Watches, Fall 2013
www.guesswatches.com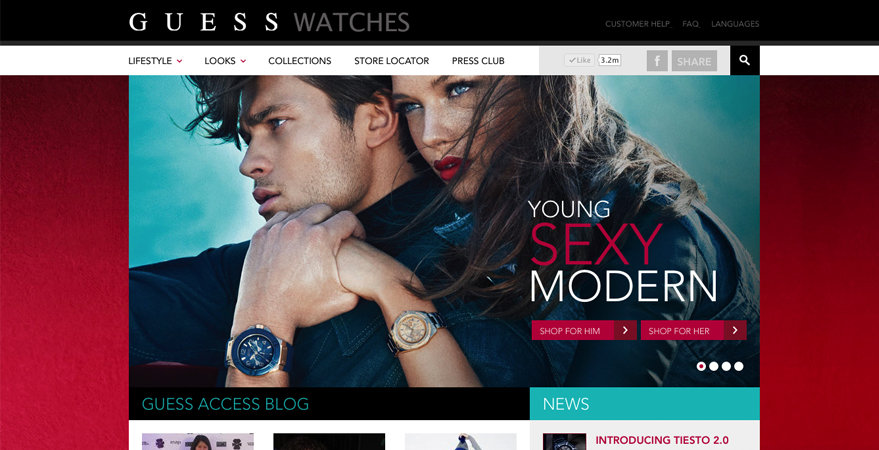 Launched on August 1st, our latest project was the semi-annual redesign of GUESSWatches.com. GUESS is a global lifestyle brand with a full range of denim, apparel and accessories offered in over 80 countries around the world. Drupal Connect has been working with GUESSWatches.com for over two years. In the past, some of the additions we undertook were geolocation, internationalization, and creating a multilingual site. For Fall 2013 we created a brand new theme for their beautiful new design, created new views for their improved blog, and added a new video series feature, Face 2 Face.
Tommie Copper
www.tommiecopper.com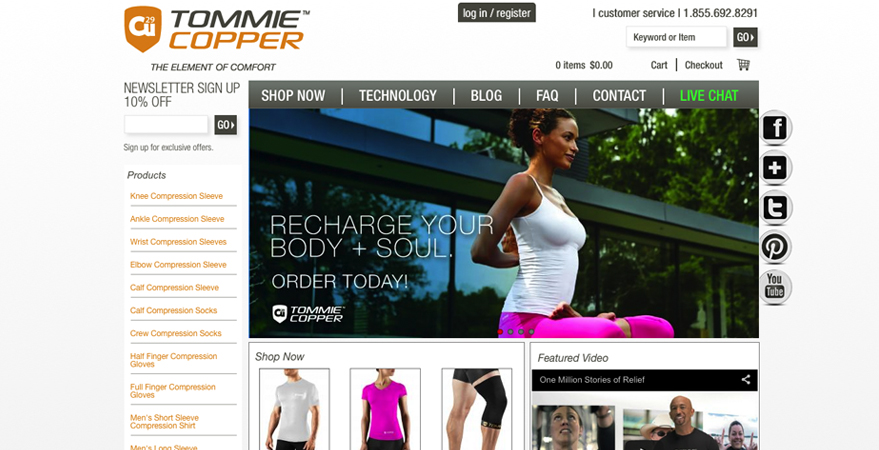 Tommie Copper apparel provides all-day compression apparel featuring their patented technology for improved performance, recovery and supportive relief from everyday aches and pains. This project involved a major data migration that presented several challenges. It involved merging two existing Drupal 6 sites into one Drupal 7 site, as well as migrating from the Ubercart e-commerce platform to Drupal Commerce. The e-commerce platform upgrade provided greater flexibility, automated call center order handling, as well as payment gateway and fulfillment.
Top Universities
www.topuniversities.com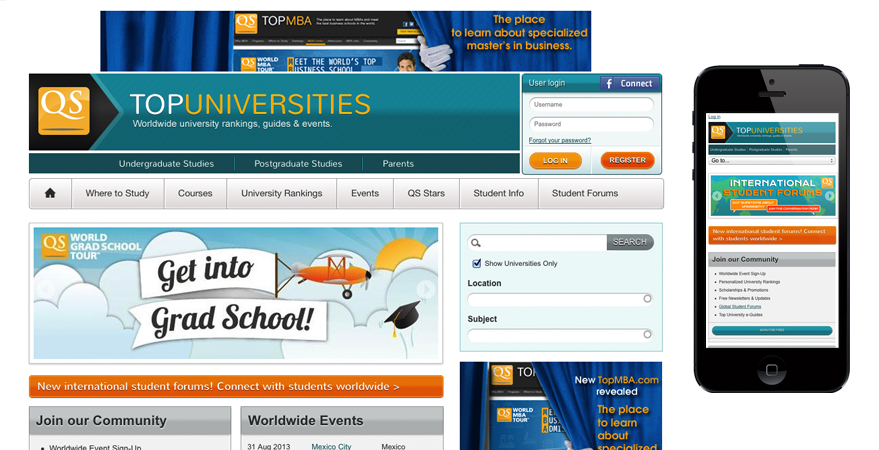 Drupal Connect recently undertook the complete redesign of QS's TopUniversities.com. The site aims to create the world's largest educational community by offering worldwide university rankings, study guides and events. The primary architectural challenges included brand new IA to accommodate the legacy TU.com's ample and varied amount of content as well as incorporating content from another existing site TopGradSchool.com. The technical rebuild also required the development of new features, the most complex addition being "Scorecard", a way for users to personalize and save their university rankings results. In addition to taking full advantage of many D7 enhancements, other noteworthy CMS improvements include custom form creation, DFP module integration for creating ad tags, and a RESTful API for managing content from a remote client. Overall, the new D7 site gives QS a more flexible environment, more simplified data structure, and, above all, a vastly better experience for their users.
We constantly have projects in the works so be sure to check back soon for more updates to our diverse portfolio. If you'd like to stay up to date with the latest at Drupal Connect, sign up for our newsletter!